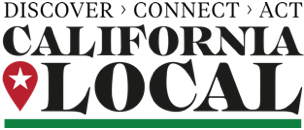 ---
By Eric Johnson
Published Feb 27, 2023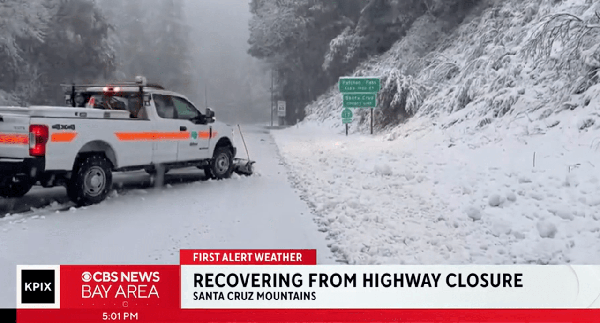 02-27-23: Atmospheric Snowpocalypse
I lived in the Santa Cruz Mountains at two different periods of my life for a total of about 10 years. I remember it snowing there once. (My phone tells me it was Feb. 26, 2011.)
Of course, my wife and I were delighted. We walked on the dirt ridge road above our home and admired the sparkling redwoods. Took pictures of snow on the manzanita and yerba santa and our deck and firepit draped in white. By 9am, everything had melted and I was a little sad.
When I heard that the Santa Cruz Mountains were receiving a significant accumulation of snowfall last week, my initial reaction was envy. I wished I could be there—maybe break out my cross country skis. (Of course, when we lived in Santa Cruz, we did not own cross country skis, as we do now, here in Sacramento so close to the Sierra.)
Upon reflection, I have had a more appropriate reaction to what is clearly a bizarre weather event. I'm sure the kids at Mount Madonna School were as happy to see the snow as I would've been if I were there—but it is, in fact, a nightmarish event, and one that reminds us that we are living through a planetary crisis. Sorry, kids.
It's also true that I have lived through somewhat nightmarish weather events in those mountains. The winter of 2016, our last in Santa Cruz County, brought the worst storms I've seen in my life. Mudslides, trees and powerlines down everywhere, roads closed everywhere, power out for days—it sucked. Let's face it—the weather anomalies caused by the climate crisis suck. Even if they involve sledding.
Traffic Traffic
Before moving on to the features we'll be presenting in this week's issue of The Newsletter, I want to point out that California Local includes real-time access to valuable information about traffic. We of course collect metrics about our web traffic, and last week views of our traffic pages here in Santa Cruz County, in Santa Clara County, and up at Lake Tahoe skyrocketed.
Again—I guess the bad weather was good for our web traffic, but we still hate it. And please consider bookmarking our helpful Santa Cruz County Traffic page.
---
The Language and Cost of Climate Crisis
As we are forced to rewire our brains in order to comprehend an array of extreme weather events with firenadoes on one end of the spectrum and snowmageddon on the other, a glossary can be handy. Here's one from the great Jon Vankin. And: Was cutting some monies out of California's massive climate-crisis response necessary?
---
The New Vocabulary of the Climate Change Era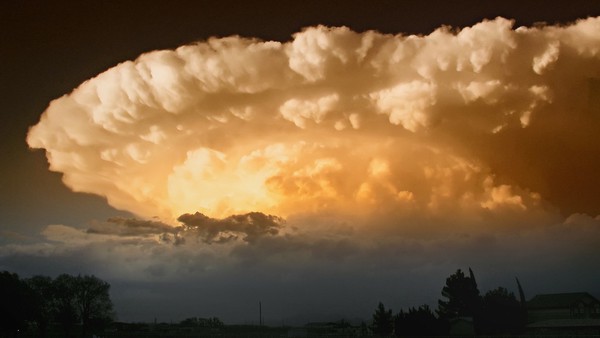 The climate change era has created a whole new set of terms for a wide variety of storms and other weather phenomena. Here are some of the most important.
---
As Storm Batters California, Newsom Calls for Climate Cuts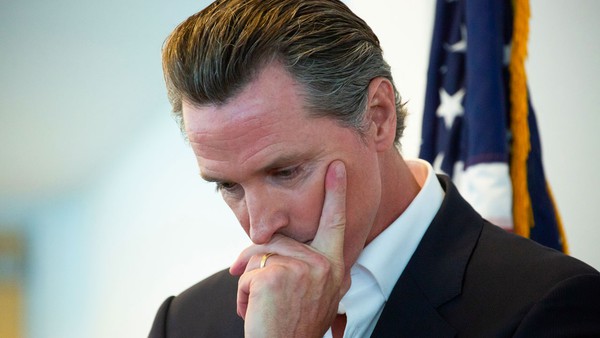 With a projected $25 billion deficit, Newsom proposes slashing $6 billion from climate change programs even as a historic storm likely driven by climate change batters the state.
---
| | |
| --- | --- |
| | Santa Cruz County Nets 'Mega Grant' |
| | A $30 million grant from the federal government will go toward adding auxiliary lanes on Highway 1 in Aptos, and also building the next segment of the rail trail. |