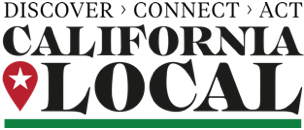 ---
By Eric Johnson
Published Mar 13, 2023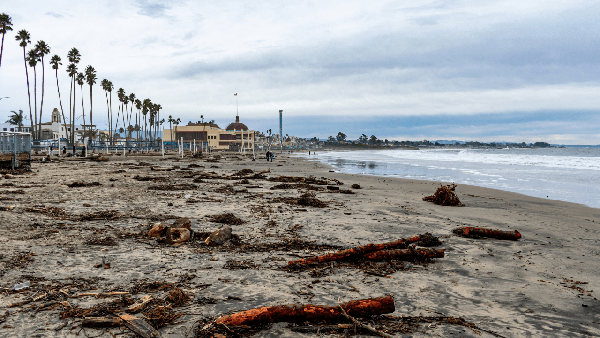 03-13-23: Deluge and Drought
"I am a chronicler of menace, as all California writers eventually come to be, but in all my years writing about this place, I had never heard of such a thing."
Mark Arax, the brilliant Fresno-based journalist and author, is talking here about the "bomb cyclone"—a phrase he'd heard for the first time back in December, when the first wave of this winter's megastorms was headed for California. Writing for The New York Times on Jan. 23, Arax was responding to national coverage of the apparent disaster that had struck California, in a piece titled: "My State Is 1,000 Miles Long, and Not Everyone Living in It Hates the Rain."
"The great deluge of 2023 has come and gone and left us Californians wondering what to make of it all," Arax writes (albeit optimistically). "Do we shake our fists at the sky or thank the heavens? How to apprehend the loss of life and property alongside the gift of rain and snow that might break a decade's drought?"
A former LA Times senior writer, Arax is our most articulate expert on California drought. His latest book, 2019's The Dreamt Land: Chasing Water and Dust Across California, explains where we are, how we got here, and how this particular menace threatens our state.
This week on California Local, our own Jonathan Vankin tells you everything you need to know about drought in a classic Explainer. (Explanatory journalism—that's Jon's thing). When we assigned the story, we were still in the midst of a decades-long drought—possibly the driest period to afflict the North American West in 1,200 years. Then the skies opened up.
And so today I find myself writing about drought while watching rain come down in torrents—at the tail end of the wettest winter we've seen in decades. That might seem ironic, or paradoxical, or stupid, but as the stories here show, it's a little bit weirder than that.
---
Less Rain + More Demand = Drought
There are two sides to the drought equation. The climate crisis has driven the supply side down—but why does the demand side keep increasing?
---
What Is Drought? Probably Not What You Think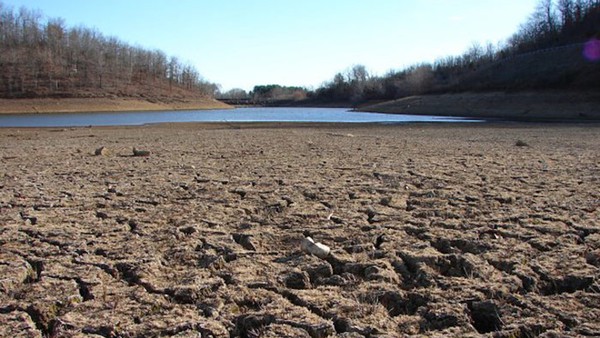 2023's torrential rainstorms have eased California's drought conditions. But there's a lot more to drought than the amount of rain, and this drought isn't over yet.
Here's How Recent Storms Might Result in Less Water
The floodgates are open (literally) at California's biggest reservoirs, as managers prepare for atmospheric rivers and accellerated snowmelt. Let's hope this works out.
---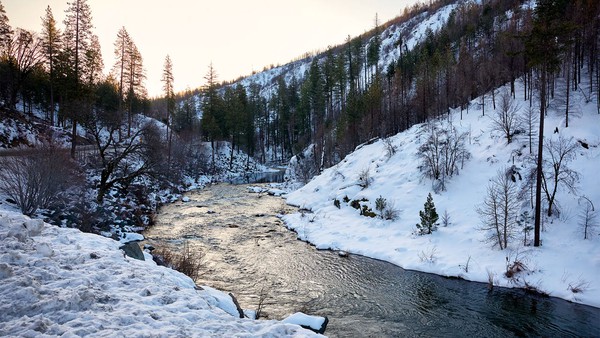 When warm storms melt snowpack early, reservoir managers must release water to prevent flooding—which sends this precious resource into the ocean.
As Groundwater Dries Up, Big Ag Keeps Pumping
The State of California does not regulate farmers' use of groundwater to irrigate their crops. Here's how that works.
---
DWR Flushes Six Groundwater Plans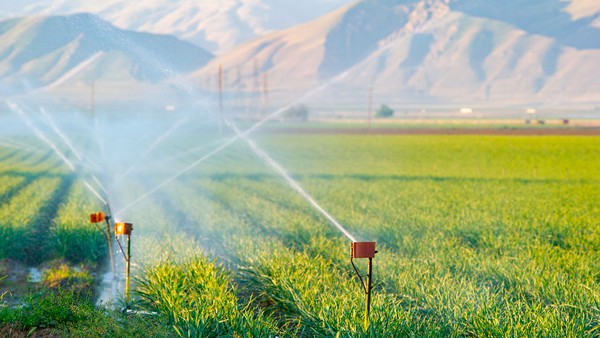 The San Joaquin Valley plans, serving low-income Latino communities, were deemed inadequate for preventing dry wells and sinking land.
---
| | |
| --- | --- |
| | Will the Levee Ever be Replaced? |
| | The news that the Pájaro River overflowed its levee is really nothing new. This isn't the first time the river has run amok, inundating the town of Pájaro and causing flooding and damage. |
| | |
| --- | --- |
| | Pajaro River Levee Breaches |
| | A breach in the Pajaro River Levee the size of a train car has sent floodwaters into the community of Pajaro, forcing the evacuation of roughly 1,700 residents and causing as-yet untold damage. |