Dramatic coastal views, barren deserts, a lush Central Valley, and multiple mountain ranges allow California to emulate many spots around the globe. Anton Balazh Shutterstock
In the early years of the 20th century, before World War I, the film industry moved from east to west for many reasons. Ubiquitous sunshine, for one. Cheap land, for another—and cheap, non-union labor. And perhaps most enticing, an entire continent's distance from the Motion Picture Patents Company, a monopoly that included Thomas Edison among its patent holders.
In addition, filmmakers found a synecdoche for the entire world in California. A 1927 location map for Paramount Studios (below), done at the peak of the silent film age, touts the state's various climates and how they can be used to replicate any place in the globe.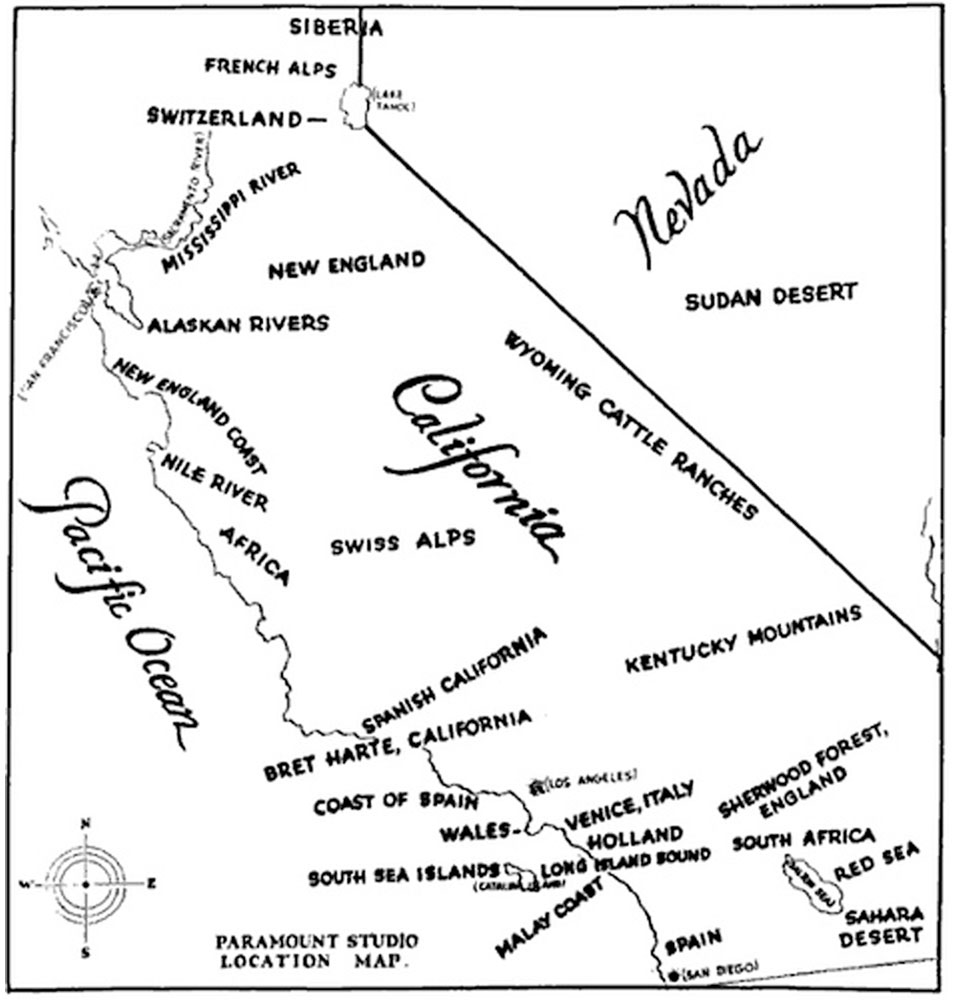 In the days before a movie maker had to worry about ambient noise, you could take cameras to places of extreme cold (as in Chaplin's The Gold Rush, where Truckee plays Alaska) or extreme heat (as in Death Valley, where Von Stroheim shot Greed).
Oddly, Paramount's California map doesn't indicate LA's Griffith Park. A quote from some exasperated producer: "A rock is a rock, a tree is a tree, shoot it in Griffith Park." Five times the size of Central Park, this park has been featured in cinema for a century. The closest thing to a forest primeval in Los Angeles, the park doubled for everything from Tarzan's jungle to the cave of Adam West's Batman. Its Art Deco observatory appeared in Rebel Without a Cause (1956) and La La Land (2016). And it borders David Lynch's highway of mystery, Mulholland Drive (2001).
Shortly after that map was drawn up came the dawn of the talkies. The early sound equipment was weak, requiring soundproof studios, with hot lights and anaconda-sized high-voltage cables snaking on the floor. So the 1930s saw the absolute perfection of chat-filled narratives, as well as the development of a Hollywood style of interiors, as sweet and spotless as vanilla frosting.
After technology improved and the money flowed more freely, directors went outside again—for example, to the grassy hills outside of Thousand Oaks, sprayed with oil to give them shadows, so that they could substitute for the Yorkshire moors in Wuthering Heights (1939).
The Great Outdoors
As predicted by Paramount, California has masqueraded as everything from the Sahara Desert to the Swiss Alps. Downtown Los Angeles, built in the boom times before the Great Depression, can be dressed up as Chicago. Not too far away from Hollywood, you could get any kind of small town you wanted: folksy Bedford Falls or bad Pottersville.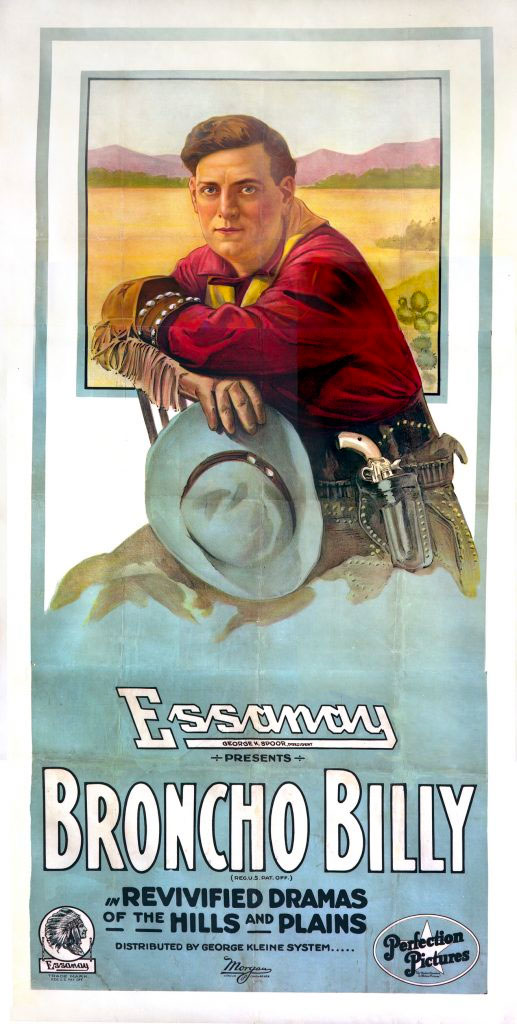 But perhaps its most iconic visuals were in westerns—the kind of film that requires exteriors if it is to exist. The open places in the state, from the Oregon border to the Mojave, from the movie ranches in Southern California to the Sierra Nevada, have been the backdrops for thousands of westerns.
Broncho Billy Anderson, the first western star, made his short movies 110 years ago on Mount Tamalpais and Sunol Canyon, the latter now a bypass used to spare East Bay commuters from the car-clotted I-680. Stuntman Lloyd Corrigan's Simi Valley ranch, Corriganville—now a Los Angeles County park—was a constant location for stagecoach chases.
Sonora-raised movie critic Jeffrey M. Anderson notes that his Tuolumne County town hosted a huge roster of westerns, from the Gary Cooper version of The Virginian (1929) to The Apple Dumpling Gang (1975). Sonora isn't necessarily a place one thinks of for western locations, like the dramatic eastern Sierra Nevada of Inyo County (as in the deathless Ride the High Country, 1960). And the Eastern Sierra's Alabama Hills did an outstanding job impersonating India's North-West Frontier in Gunga Din (1939).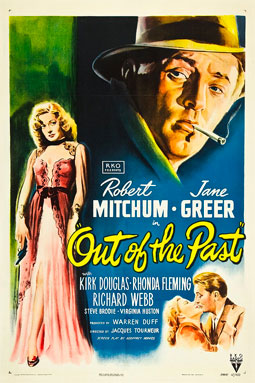 California's longest mountain range also had a starring role in film noir. The glorious desolation of the High Desert made it an end of the road for Roy Earle in High Sierra (1941). Beginning in Lone Pine, Out of the Past (1947) also hits Bridgeport, June Lake, the Sonora Pass and Lake Tahoe, as well as San Francisco, Los Angeles and Mexico. All this distance lets us know how pinned down Robert Mitchum is by the criminal boss (Kirk Douglas) for whom he once worked, and from whom he cannot and will not escape. (Douglas promises, "You won't be able to answer a telephone or open a door without thinking, 'This is it.'")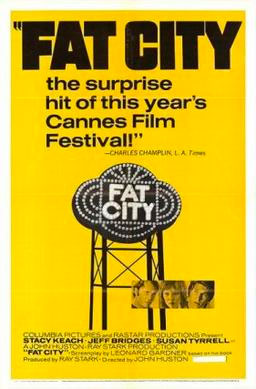 The Big Valley
It's when the state plays itself—in all of its climates and neighborhoods and long roads—that it becomes indelible on screen.
Take the state capital, Sacramento: forested, full of mansions, the confluences of two big rivers. Two distinguished movies immortalize the area. One is Lady Bird (2017), director/actress Greta Gerwig's semi-autobiographical comedy about being an bright, ambitious girl stuck in a place that seemed too small for her. The other is 1928's Steamboat Bill, Jr. The area's striking resemblance to a Southern river town was noticed early on by Buster Keaton. This pioneer of cinema shot in nearby Westport, on the banks of the Sacramento River. Here he staged a nigh-suicidal scene where he almost got crowned by a two-ton house facade.
The salacious melodramatist Russ Meyer—best known for Faster, Pussycat! Kill! Kill!—also shot some southern dramas in nearby Locke. He's buried in a quite beautiful and very old cemetery in Stockton, a tough town with a rotting downtown.
Fifty years after it was shot, John Huston's 1971 Fat City, about dashed hopes, fading boxers and dying drinkers, is still the immortal movie about Stockton. (If there's ever a film based on Afterparties, written by the late, Stockton-born author Anthony Veasna So, there may be a challenger.)
Along the Central Coast
Sideways (2004), which takes place in the wine country north of Santa Barbara, stamped its seal on a whole small region. But Santa Barbara has only one immortal movie: Ivan Passer's neo noir Cutter's Way (1981) about the space between the high life and lowlifes. A runner-up, 20th Century Women (2016), shows accurately what the 1980s were like for an eclectic family living in Santa Barbara.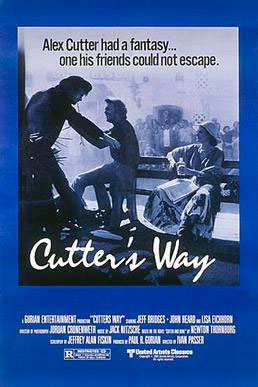 Some of the best Technicolor vistas of the cliffs and cypresses around Monterey can be found in Marlon Brando's terrifically titled but mangled One-Eyed Jacks (1961). And while the sexual politics of Vincent Minnelli's The Sandpiper (1965) wheeze a bit today, the Big Sur vistas are magnificent. Area man Clint Eastwood's thriller Play Misty for Me (1971) brings out the spookiness of that foggy coast, but I'm also partial to an obscure 1934 Frenchified gangster tragedy with James Cagney and Joan Blondell, He Was Her Man, in which a small fishing village near Monterey is a last refuge for a gunman at the end of his line.
It's a mystery why a place as incomparable as Santa Cruz has been the site of so many bad movies: Creator, Heartbeeps, Tilt, Glory Daze, and the nadir, The Sting II. The most popular Santa Cruz film is The Lost Boys, which is a pity; it plays like The Goonies with fangs. But the uneven Us (2019), shot at the Santa Cruz Beach Boardwalk, finally means that at last there is a Santa Cruz movie as good or better than Killer Klowns from Outer Space (1988)...and that wasn't the case for decades.
City By the Bay
San Francisco is too tribal to have one definitive movie, despite the Sight and Sound poll that once proclaimed Vertigo (1958) the best film in history. Hitchcock gives immense gravity to the precipitous and uncertain city. It's a fatal romance between a married woman drawn helplessly into the past and a wounded, aging man who imagines himself in control…Vertigo is so far in its own category that it seems unfair to put it on a list of anything. What is it comparable to? What can top the sepulchral, Poe-worthy ending?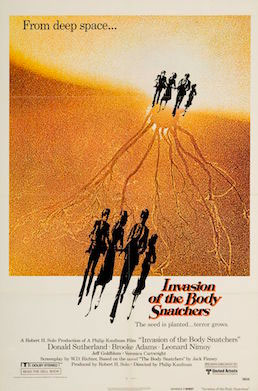 Nevertheless, I have to say my favorite film about San Francisco is longtime local Philip Kaufman's 1978 redo of Invasion of the Body Snatchers. His retelling of the much-filmed alien-pod story is terrifying—it's about that nasty historical turning point between bohemianism and the arrival of big money. It's about the moment where the city turned rich and cold and selfish. Yet it has almost everything that is SF within its frame—the sense that the city has of itself as a refuge, and the big-fish, small-pond nature of the cultural scene.
The Golden Gate Bridge isn't part of the drama in Kaufman's Body Snatchers. Otherwise, the landmark is a magnet for threats. It's been battered by intelligent apes, by Godzilla, King of Monsters, by the mutant Magneto. It's been menaced by the blimp of a very minor James Bond villain called Max Zorn (Christopher Walken). Apparently this bridge is a last line of defense.
Another San Francisco viewing tradition is The Maltese Falcon. John Huston's 1941 version may not necessarily be the best; Roy del Ruth's pre-code version of 1931 is brighter, faster and sexier.
San Francisco Chronicle critic Pam Grady agrees it's hard to choose a best SF movie: "I love so many of them: Dark Passage (1947), Lady From Shanghai (1948), Bullitt (1968), The Sniper (1952), What's Up Doc? (1972), The Conversation, The Towering Inferno (both 1974)—I could go on. If I have to pick one, I will go with The Lineup (1958). The plot is negligible, but between Eli Wallach's flamboyant performance and its portrayal of so many now-vanished SF landmarks, that one just hits my sweet spot."
Eastbaynia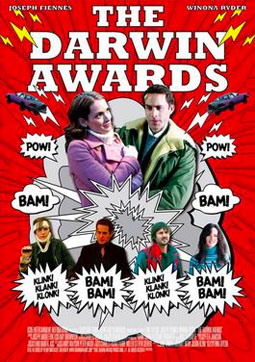 The oily, rowdy East Bay is cinematically underexposed. Grady—who lives in SF but grew up in Contra Costa County—notes that she has a soft spot for The Darwin Awards (2006), partially shot in the highly photogenic riverside town of Crockett."In particular, there's a shot of Toot's Tavern that made my heart grow two sizes when I saw the movie."
Grady also mentions Bruce Baillie's beautiful experimental short Castro Street (1966), citing its "atmospheric conjuring of the area in Richmond around what was then the Standard Oil refinery. Think this one speaks to me because I grew up in Rodeo with a view of one small refinery...the town's skyline was dominated by what was then the Union Oil refinery. We used to call it the Emerald City from the way it glows at night."
My home base, the medium-sized city of Richmond, has never amounted to much in the movies. Coach Carter (2005) was about a crusading educator (Samuel L. Jackson) at Richmond High, but it was shot in Wilmington near the L.A. Harbor. The Camera D'Or-winning director Rob Nilsson filmed a few scenes of his 1992 Chalk near Point Richmond. That steepled village was also the original home for Pixar Studios, and there's a whole basket of Richmond-reference Easter eggs in their cartoons.
Sorry to Bother You (2018), a comedy with a certain resemblance to Lindsay Anderson's O Lucky Man! (1973), is part of a vanguard of films made in Oakland, including Blindspotting and the documentary I Didn't See You There (2022). American Justice on Trial (also 2022) and a pair of vintage Blaxploitationers, The Mack (1973) and the recently restored Solomon King (1974), show that beautiful, boot-tough city as it was in it the height of the days of Black Power.
Saluting San Diego
Scott Marks, critic for the San Diego Reader, feels that there hasn't been a San Diego movie yet that got the vibe of the place right. "There are no films about refugees from cold climates swapping loved ones and good food for a perfect climate and crappy pizza," he says.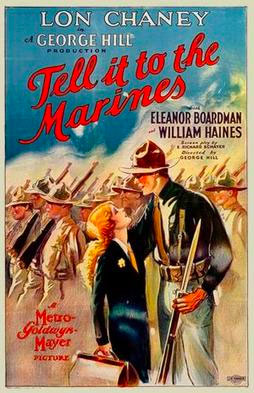 The mock-Churrigueresque World's Fair towers in Balboa Park doubled for the haunted mansion of Charles Foster Kane in Citizen Kane (1941). And the splendid Hotel Del Coronado was a sunny paradise after the freezing hell of Chicago in Billy Wilder's Some Like It Hot (1959). The late Richard Rush's diabolical 1980 film The Stunt Man was shot in the hills nearby.
In a 2012 USA Today article in which she lists a roster of San Diego films, Katie Dillon mentioned 1978's Attack of the Killer Tomatoes. That certainly did have a lot of San Diego in it, including a finale at the old Jack Murphy Stadium, ragu-splattered under the circumstances. Dillon also mentions Anchorman—set in San Diego, but filmed elsewhere.
Marks guesses that if there is an ultimate San Diego movie, "it would probably be one of the countless military films shot at Camp Pendleton." Or at Miramar Air Station, where Top Gun—apparently the most remembered of San Diego movies—was shot. Green Dragon (2001), with Patrick Swayze, is about the Vietnamese refugees who were encamped at Pendleton in the mid-1970s. But for sheer gung-hoery, Lon Chaney Sr's rousing Tell It to the Marines (1926) isn't surpassed. It was Chaney's biggest hit.
A unique San Diego film, exploring the rundown barrack-like servicemen houses that now sell for small fortunes, is former Godard collaborator Jean-Pierre Gorin's 1980 documentary Poto and Cabengo. It's about the strange case of a pair of twins with an invented language.
City of Angels
Los Angeles Plays Itself (2003) is a cavalcade of images from decades of films, showing landmarks and long since bulldozed neighborhoods alike. Aside from that all-encompassing documentary directed by Thom Andersen, there's no definitive LA movie, because LA is such a patchwork.
It's hard, noble work to make context out of the bewildering megalopolis. One interpreter was Jonathan Gold, the food writer who was the subject of the documentary City of Gold (2015). During his culinary adventures, Gold wandered in corners of LA where they never see a movie star except on a screen.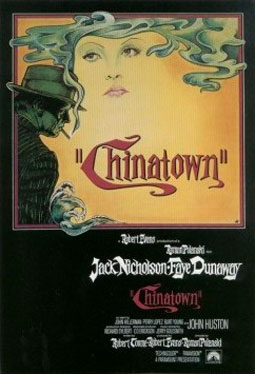 Even the less romanticized suburban sectors are tough to sum up: Is the San Gabriel Valley more like David Lynch's frightening experimental piece of 2006, Inland Empire? Or is it better represented by two far more benign benders of time and space, Bill and Ted of San Dimas?
Darting around the map, one settles on corners and feels they've been addressed properly: The greatest film about Watts is probably Killer of Sheep (1978); the sensational concert film Wattstax (1973), which ought to be as well known as Woodstock, was actually shot at the LA Coliseum, near USC. Torrance is completely owned by Jackie Brown (1997), and its vast and trackless neighbor Carson hosts the monarch of car-crunchers, Gone in 60 Seconds (1974). Accept no remakes.
Todd Haynes' Superstar (1989) is essentially a puppet show, but it soaks in the terroir of the southeast suburbs, in this case Richard and Karen Carpenter's native Downey.
Rough Venice was, in the 1950s, rotting away like its Adriatic namesake. It impersonates the worst border town in Mexico in Touch of Evil (1958); Dusty and Sweets McGee (1971), Dementia (1955) and the good-looking shocker The Witch Who Came From the Sea (1976) all prove Venice as Southern California's capital of diabolism.
The Usual Suspects
If there's one figure who unites the high and low parts of LA, it's Philip Marlowe, hero of a series of detective novels by Raymond Chandler. He can never quite get used to the town…or is it towns? The critic Edmund Wilson complained that Marlowe's adventures are frustrating, because while he nets the little fish, he can never get his hands on the true master criminal...whoever the evil genius was that created Los Angeles.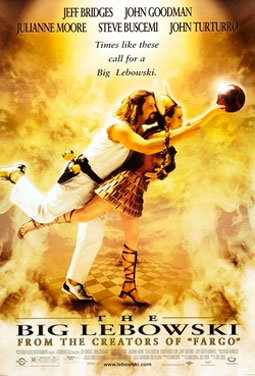 Thus, 1974's Chinatown. Jack Nicholson's Jake Gittes is no knight errant like Marlowe, but just another hustler: as he says in The Two Jakes, "In this town I'm the leper with the most fingers." Leper or no leper, Gittes actually did corner one of the kings of that troublesome city—the villain Noah Cross (John Huston) who stole water and fathered that urban sprawl...among his other unnatural acts of fatherhood.
And one of the most affectionate films about LA is the expert Chandler satire The Big Lebowski (1998), with the profane and lazy old hippie (Jeff Bridges) getting to the bottom of a non-mystery involving Republican businessmen, nymphomaniacs and wealthy bohos. At the time, it seemed to boggle viewers who didn't have thumbed-through paperbacks of Chandler on their bookshelves, but it's found love over the course of the decades.
This pastiche's most sincere imitation is the TV series Lodge 49 (2019), set in Long Beach but shot in Georgia. A Dude Lebowski figure named Dud (Wyatt Russell) is enmeshed in some Thomas Pynchon-level skullduggery: Pynchon's The Crying of Lot 49 is referenced right in the title. Long Beach's faded 1920s glory, its fraternal lodges, its industrial decay and the splendor of swimming pools is all mulled over with knowing wit.
Nothing's real in the USA until you make a movie about it, and that goes double for California, where a filmmaker has worlds to conquer and dozens of regions waiting to be captured.