Go to the map layer administration tool from your member profile.
Once there, display the Admin tab in the right column.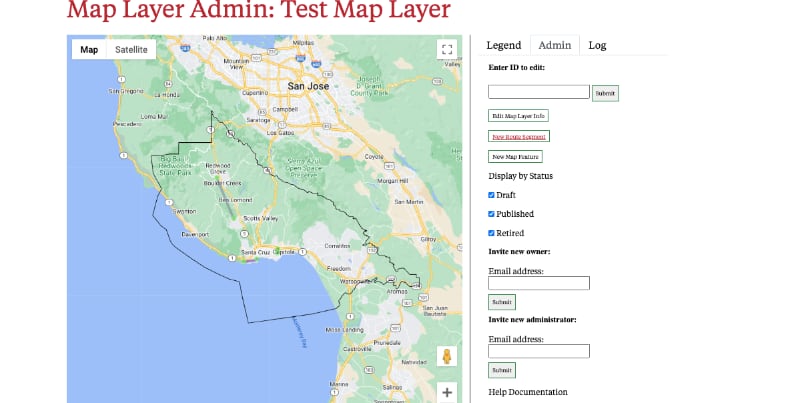 Click on the New Route Segment button to display the form to enter the information for the new route segment.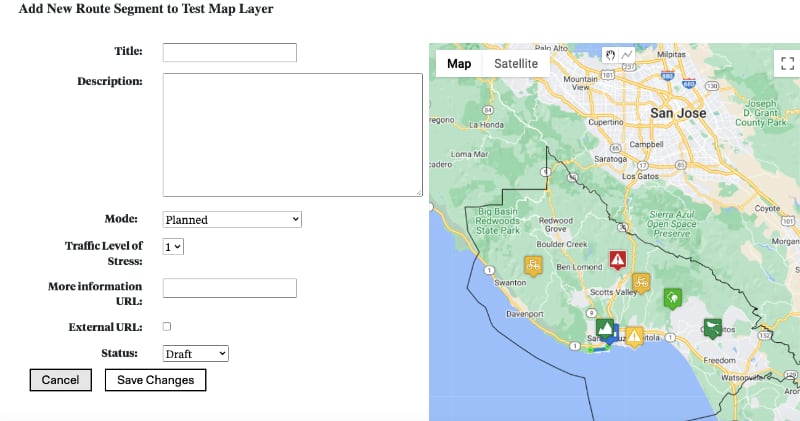 Use the form to fill in the information about the route segment. The title and description are required. Select the mode and traffic level and stress from the dropdown menus in the form.
Use the drawing tools in the top right center of the map panel to draw the route segment on the map.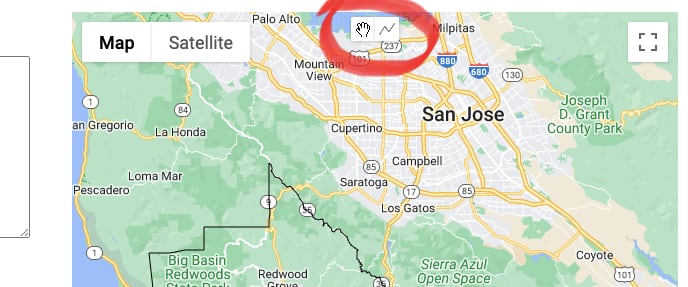 Click on the jagged line button in the drawing controls to start drawing, then position your cursor over the location on the map you wish to start the segment and click. Every click will add a line from the last click. When done, click the hand button in the drawing controls.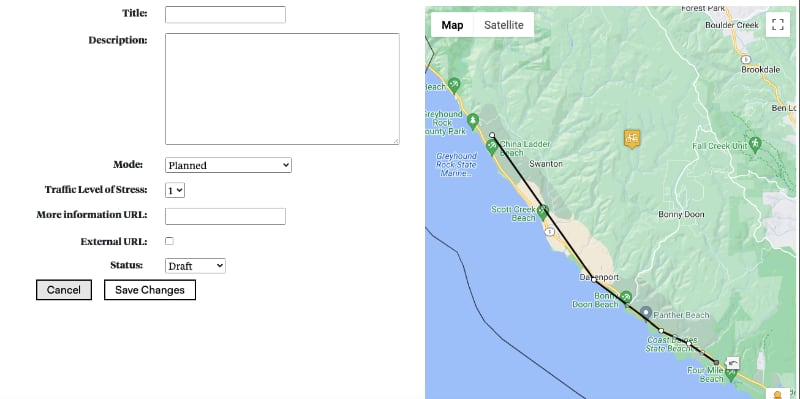 Note the segment is draggable, so you can fine tune it before completing and saving the form.
If it's not perfect, don't worry, you can always edit it later.