Clicking the View Group Calendar button displays a calendar with which you add your group's events.

Every date in the calendar has a drop-down menu with a + button next to it.
To add an event to the calendar, select an option on the drop-down menu for the date of the calendar, then click the + button.
When adding a New Event, a pop up form is displayed when the + button is clicked.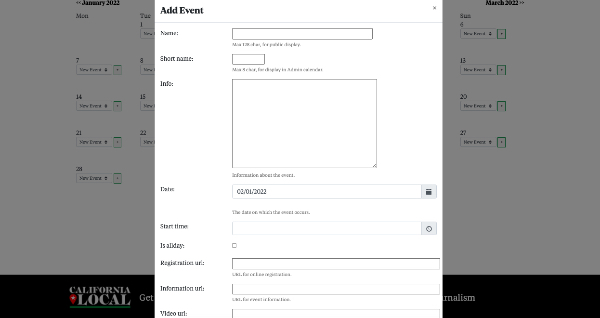 Note the Name and Short Name fields. The Name field is for the full name of the event, to be displayed when people view the full event description. The Short Name field is only visible to your group administrators in this calendar view.
Fill out the form and click the Save Changes button to save the event in the calendar.
The screen will refresh and show a link to the event with the Short Name and event time.

Clicking on the pencil icon will display a form with which you can edit the event information. You can edit the event as many times as you want.
Clicking on the event link will display the event information in a pop-up window.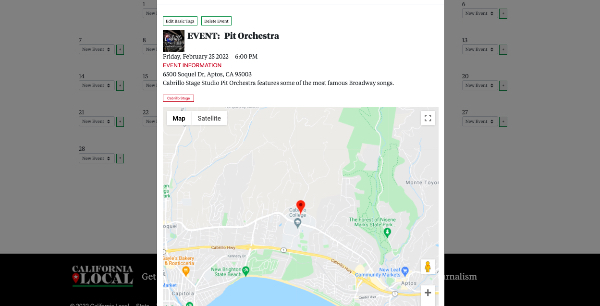 Note the Delete Event button, which allows you to also delete events.
This full-month calendar view is only visible to group administrators.
Events entered by your group are displayed with your group listing and in other views associated with the topic categories under which your group is listed.
Please only add events sponsored by your group, and not for or on behalf of others.
Community Group Ally memberships are free, spread the word. California Loal is here to make community betterment easier.