Since the 1920s, the Monterey Bay has been a marine science hub. And the Monterey Bay Aquarium is the biggest draw for visitors.
California Local gives you reliable information about Monterey County, beginning with three pillars of old-fashioned journalism: Monterey County news, Monterey County traffic, and Monterey County weather.
Our primary mission is to support democracy in California by presenting honest news about local—in this case Monterey County—government and politics. We also give you access to community organizations and nonprofits throughout the county.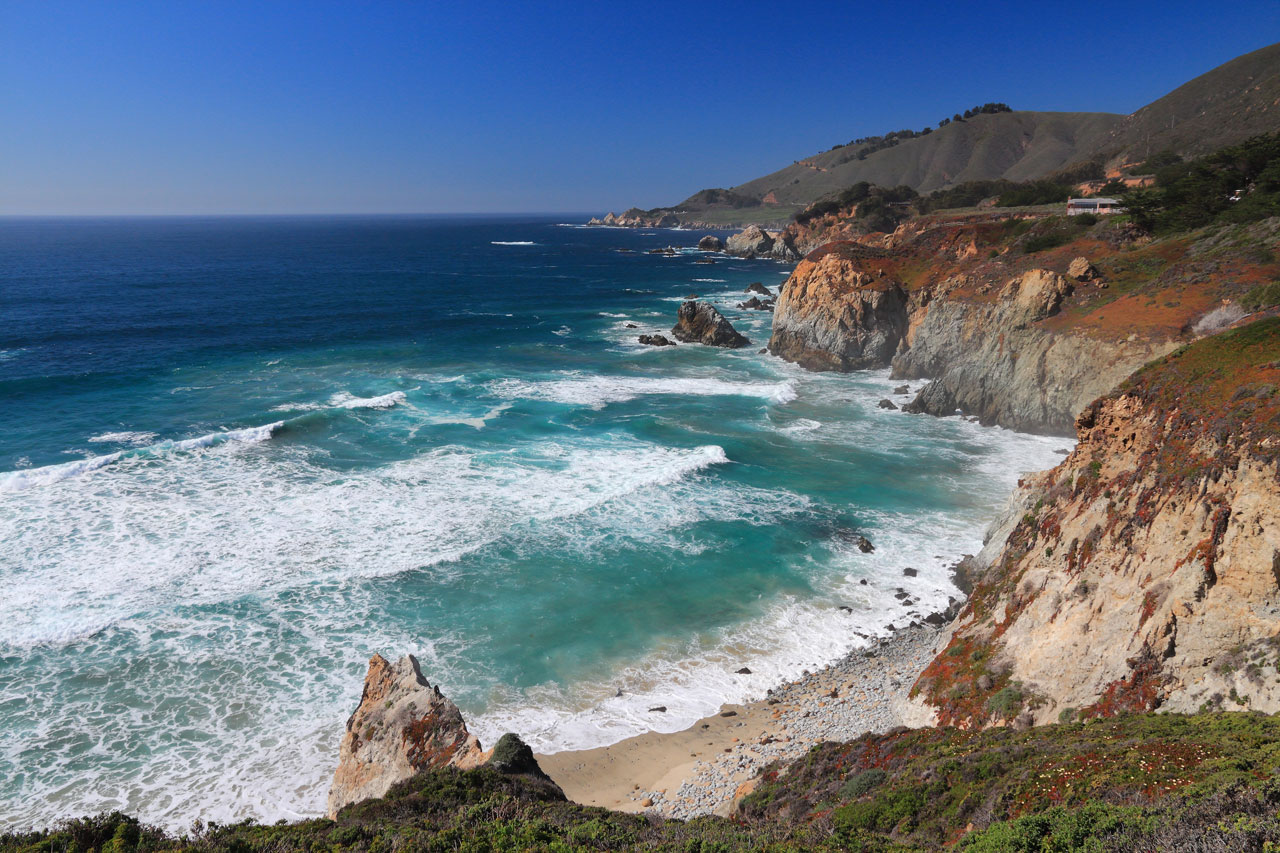 Obviously, we've optimized all of the above for easy-breezy online consumption.
Just looking at a map it's obvious that Monterey County is a special place, even by California standards. One of the most beautiful stretches of coastline in the world runs along 99 miles of its western boundary, from the beaches of Monterey Bay to the southern reaches of rugged Big Sur. Monterey County is home to the magnificent Santa Lucia Mountains and their vineyard-studded foothills. Monterey County is also home to the gorgeous Salinas Valley, an agricultural wonder nicknamed "America's Salad Bowl."
Monterey has some of California's richest history. Its mission and presidio, established in 1770, were the second established by the Spanish in California. Beginning in 1776, Monterey was the capital of Spanish California, then the capital of Mexican California, and Monterey was the first capital of the U.S. state of California. California's first constitution was written in Colton Hall, where visitors can still visit the room where that happened.
Indigenous People's History
Before the arrival of Gaspar de Portola and Junipero Serra, the area of the Central Coast that now includes Monterey County had been home to thriving villages of native people for 10,000 years. These included the ancestors of the people now affiliated with the Ohlone Costanoan Esselen Nation, who lived on parts of the Monterey Peninsula and the western flanks of what are now known as the Santa Lucia Mountains, and the Salinan Tribe, who lived in the mountains and valleys to the east, and in the southern half of what's now the Big Sur coast. The Santa Lucia contain one of the most dense concentrations of pictograph sites in California.
Historians credit the region's mild climate and abundance of natural resources for making it one of the most heavily populated areas on the West Coast. The native people fished, hunted, cultivated native plants and managed the landscape with fire.
The Spanish enslaved the indigenous population and forcibly converted them to Catholicism, and the Mexican government stole all of their land and left them with no way to make a living. But it was not until California became part of the United States, immediately following the Gold Rush, that the state perpetrated a brutal genocide that either killed or drove off 90 percent of the native people, including those in the Monterey County region.
Landless for more than a century, the Esselen in 2022 repatriated some of their land in Big Sur.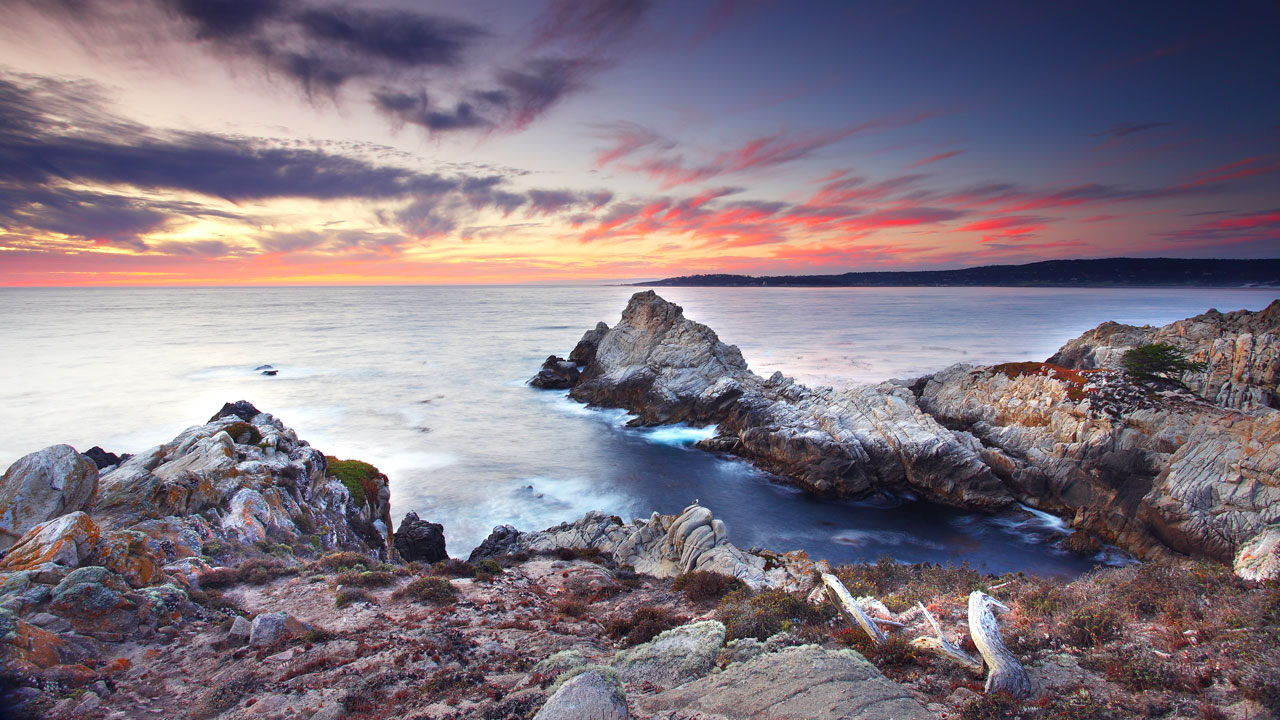 A Magnet for Visitors
Monterey County is probably best known as a tourist destination. Cannery Row, Pebble Beach, Carmel-by-the-Sea, and Big Sur are household names in the tourism industry and together make this special place an attraction to travelers from around the world. In Salinas, the National Steinbeck Center attracts literary fans of Monterey County's favorite son, and has helped revitalize the city's Oldtown neighborhood. Salinas Valley wineries have flourished, in particular those on the River Road Wine Trail.
Long before there were foodies everywhere, Monterey was well known for its restaurants. Local fishermen, ranchers and farmers have provided fresh ingredients to generations of chefs, beginning with the Italians who originally made up a large percentage of the population.
Monterey County's Municipal Geography
Monterey County includes a dozen municipalities strung along two corridors on either side of the Santa Lucia. From north to south on the ocean side are Marina, Sand City, Seaside, Del Rey Oaks, Monterey, Pacific Grove, and Carmel-by-the-Sea. Also from north to south, the inland municipalities include Salinas, Gonzales, Soledad, Greenfield, and King City.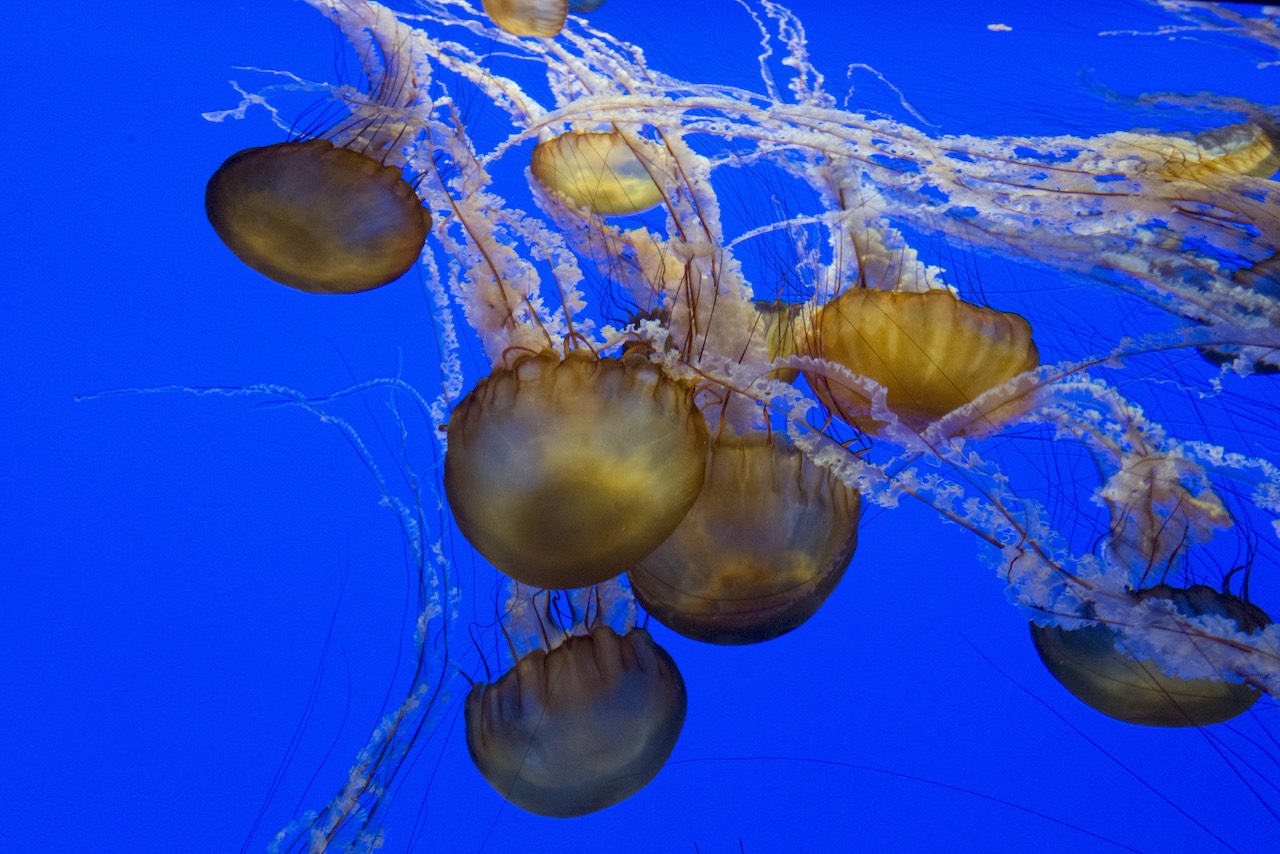 Marine Biology Hotspot
Ever since the marine biologist, pioneering ecologist and science-philosopher Ed Ricketts (immortalized as "Doc" in John Steinbeck's Cannery Row) established his Pacific Biological Laboratories in Pacific Grove and then on Cannery Row itself, the area has been a marine science hub.
The highest-profile marine science resource is the Monterey Bay Aquarium (conceived by HP co-founder David Packard) and its Research Institute. Monterey County is also home to Moss Landing Marine Laboratories, Stanford University's Hopkins Marine Station, and more than a dozen government, academic and private entities focused on ocean science.
Monterey's Military Institutions
The home of the historic Monterey Presidio (simply Spanish for "fort") has long played a role in America's military. The original Presidio is now home to the Defense Language Institute, where military personnel from around the world study. The historic Del Monte Hotel and Resort, which put Monterey on the map as a tourist destination in 1880, is now owned by the US Navy and is home to the Naval Postgraduate School, another elite military college that attracts officers from around the world. Fort Ord, completed in 1940 on land purchased for military use during World War I, served as a major basic training facility until its closure in 1994.
(Locally well-known fun fact: Clint Eastwood, Monterey County's most famous resident, first arrived in the area as an Army lifeguard at Fort Ord. Less well-known fun fact: Jimi Hendrix and Jerry Garcia both received basic training at Fort Ord.)
The Fort Ord property is now home to Cal State Monterey Bay (CSUMB), which was founded in 1994.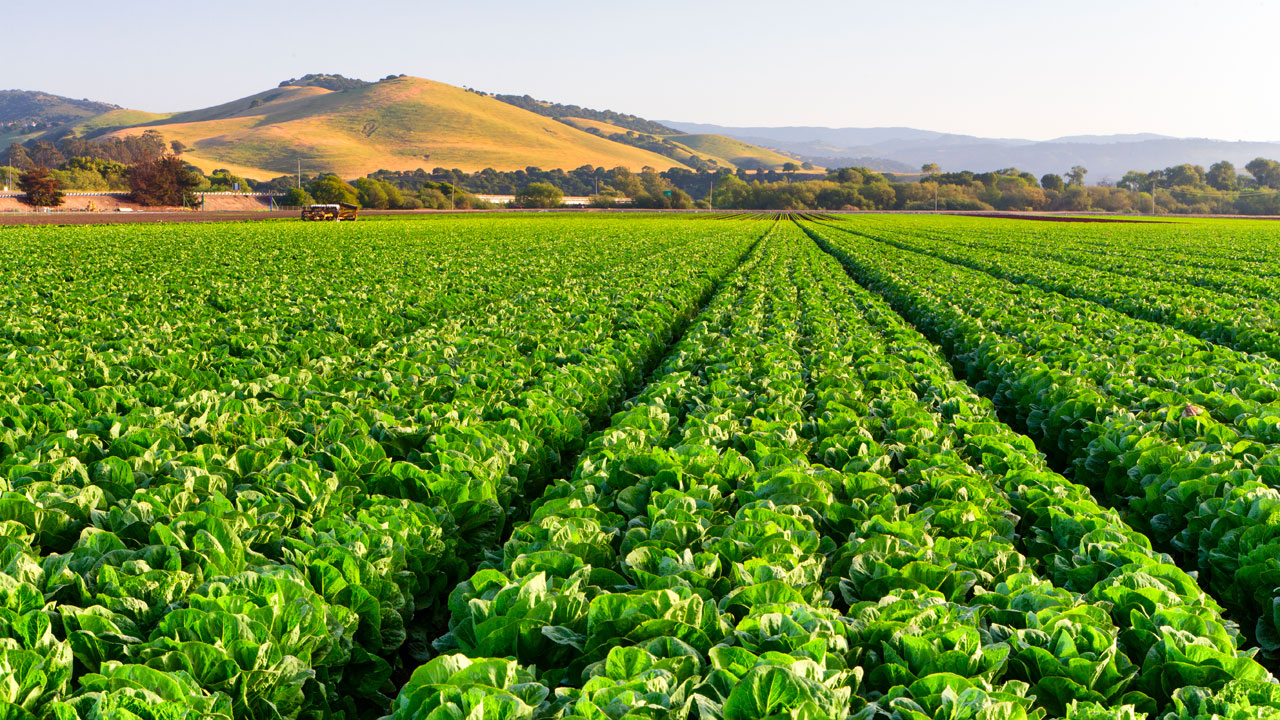 About California Local
California Local produces community journalism for the digital age. Headquartered in Santa Cruz, we have a virtual state bureau in Sacramento and freelancers throughout the state.
In addition to original reporting in the form of statewide California government news, and Explainers that put the day-to-day news in context, we give you access to local news from our friends at the Monterey County Weekly and other trusted Monterey County media outlets.
California Local also offers you free access to a comprehensive "civic database" that is fully integrated with our news products. At its heart is a Community Groups directory, where you will find hundreds of Monterey County-based nonprofits and community groups listed under 28 topics, from Agriculture and Animals to Veterans and Water.
The staff and volunteers at these organizations do important work in Monterey County. We make it easy for you to learn about them, contact them, volunteer, and donate.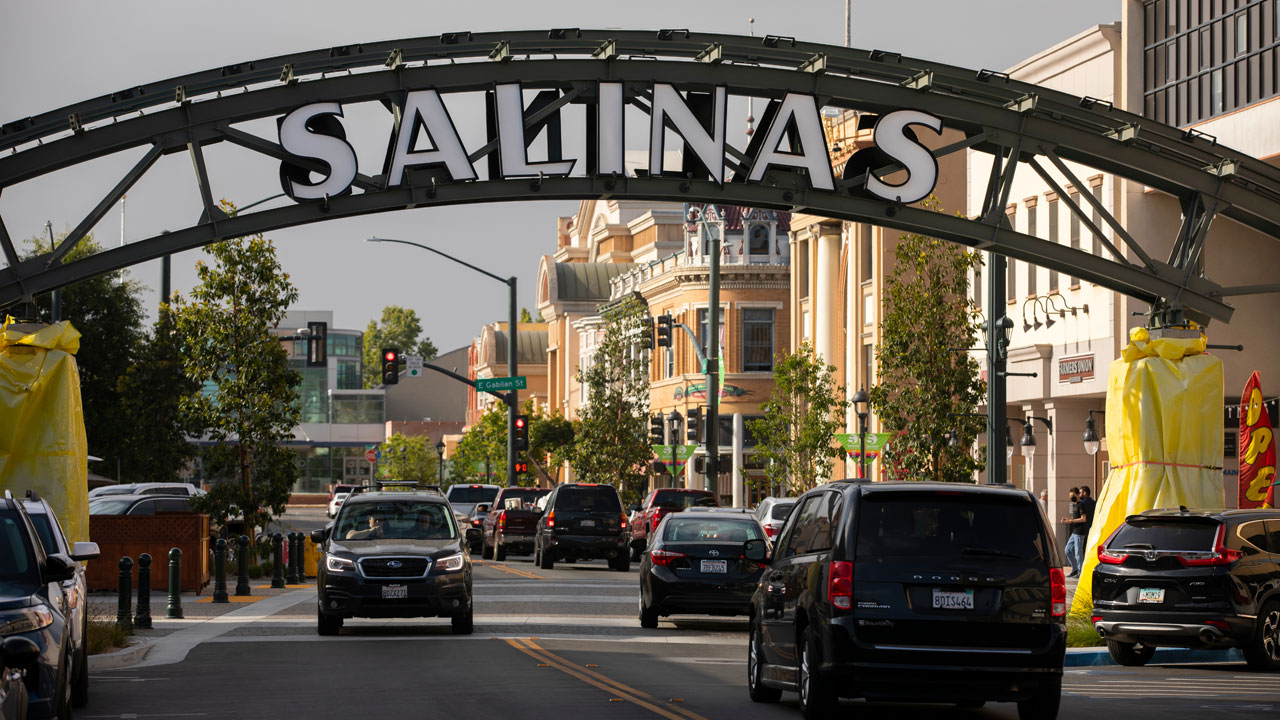 Our database also makes it easy to find information about elected officials in Monterey County, including:
Each of these officials has a page on California Local where you can find info compiled by our writers, as well as easy access to the public officials' websites, social media channels and contact information.
In a nutshell: California Local offers you reliable news and information, and access to the people who make Monterey County tick. In other words: We make it easy to citizen. And again, Monterey County traffic and Monterey County weather!