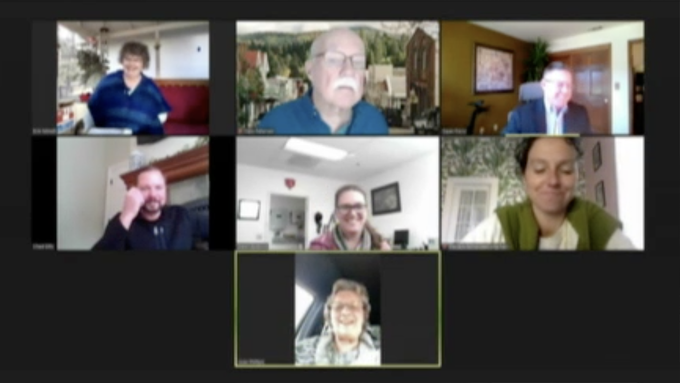 City Council
The council meets on the second and fourth Wednesdays of the month at 6:30 p.m. Unless held virtually, the meetings take place at City Hall, 317 Broad St.
Local Government Digest
A simple majority in favor of Measure V will put a half-cent sales tax on the books in Truckee, Grass Valley, and Nevada City, according to a statement by Auditor-Controller Marcia Salter.
(Sept. 21, 2022) →
Read the full Sierra Sun report
Mention "filming" in Nevada City, and you'll likely think of the Hallmark movie "The Christmas Card." Now filmmakers are expressing interest in Nevada City, leading the council to approve an ordinance regulating filming activities on or using public property.
(Aug. 25, 2022) →
Read the full The Union report